Electric vehicles (EVs) have taken the automotive market by storm, and 2023 brings an exciting array of new models to the scene. As the world embraces cleaner and greener transportation options, automakers are stepping up their game, offering improved range, efficiency, and style. Whether you're a seasoned EV enthusiast or considering making the switch to zero-emissions driving, this comprehensive guide will help you find the perfect EV to fit your needs, lifestyle, and budget.
We've compiled a list of the latest EV models available for sale in the U.S., complete with their combined MPGe ratings from the Environmental Protection Agency (EPA). MPGe is a measurement of an electric vehicle's efficiency, analogous to the miles-per-gallon rating of conventional vehicles. However, keep in mind that higher MPGe doesn't always mean the longest range. We've provided both efficiency and range figures to help you make an informed decision.
1. GMC Hummer EV

— 47 MPGe

The all-wheel-drive GMC Hummer EV Edition 1 is a heavy-duty beast designed for off-road adventures. While it lacks traditional fuel economy equivalency ratings, its combined MPGe is 47, and it offers an impressive EPA-estimated range of 329 miles on a full charge. It comes at a premium price of $112,595, but if you're looking for an electrified powerhouse, this might be the one for you.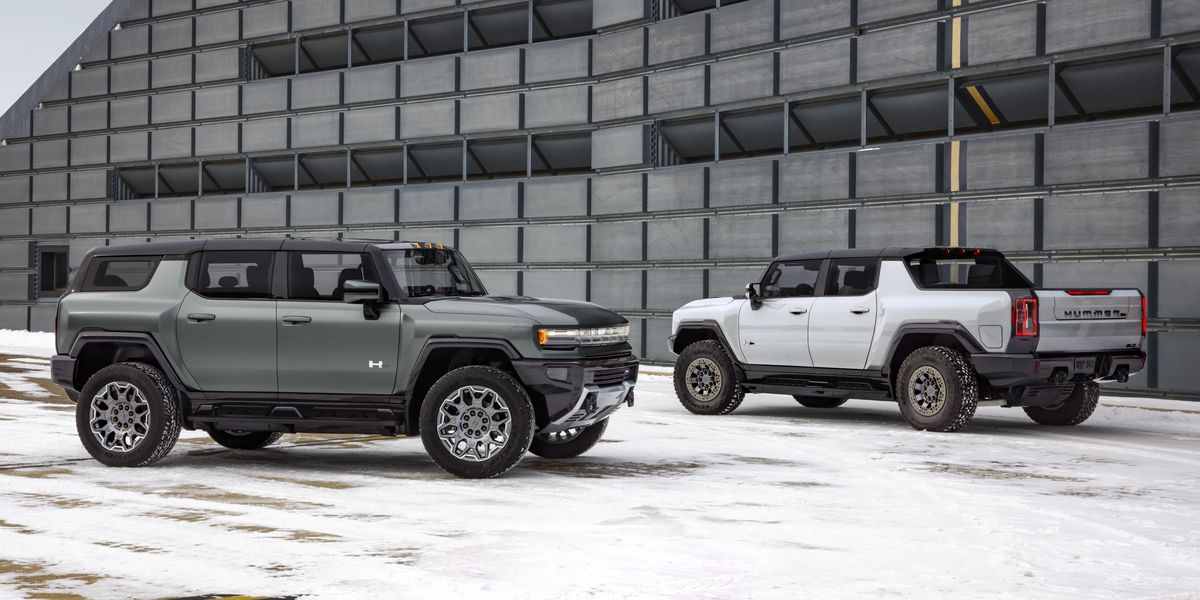 2. Ford F-150 Lightning — 70 MPGe
Ford's F-150 Lightning proves that electric pickups can deliver both power and practicality. With a combined MPGe rating of 70 and a range of up to 320 miles, this electric truck can handle daily commutes and towing tasks with ease. Starting at $80,869, it's a strong contender for those seeking a versatile and efficient workhorse.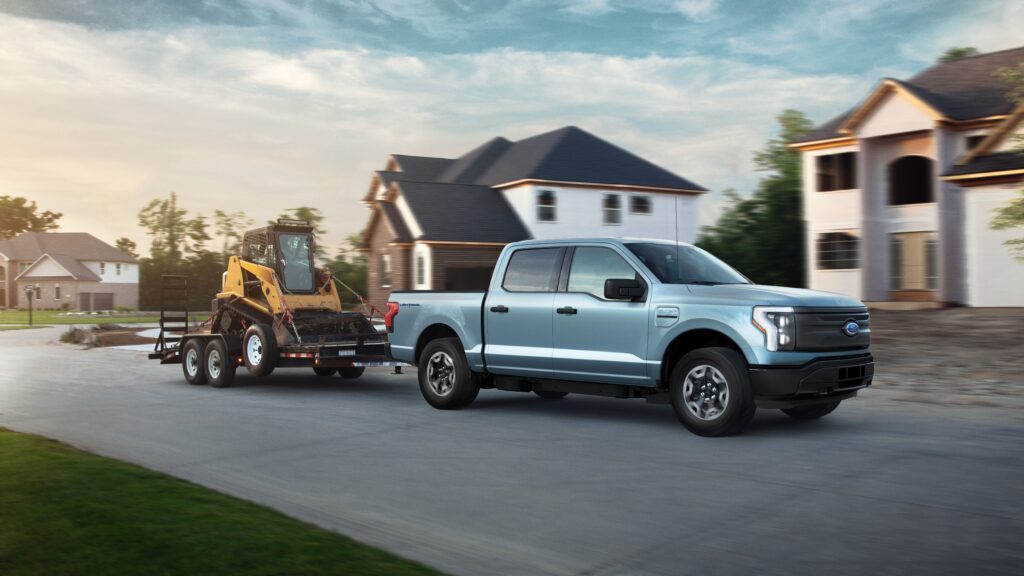 3. Rivian R1S — 71 MPGe
If you need an electric SUV with three rows of seating, consider the Rivian R1S. With a starting price just below $80,000 and an EPA-rated range of 321 miles, this SUV offers a great balance of range and affordability. While it might not match the Tesla Model X's efficiency, it brings an alluring package to the table.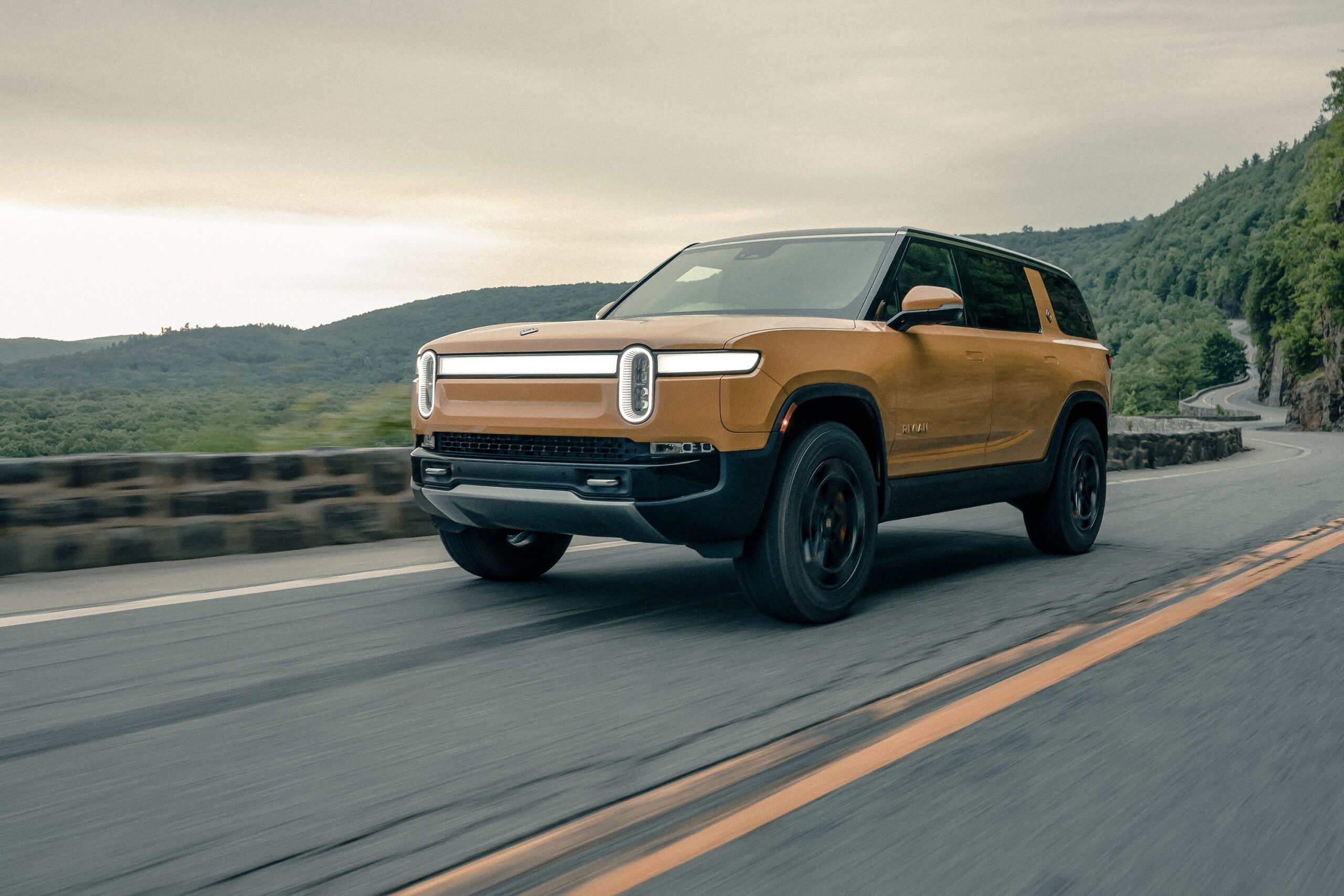 4. Rivian R1T — 73 MPGe
Rivian's R1T electric pickup complements the R1S SUV. With the same battery pack, it boasts a range of 328 miles on a full charge. The R1T starts at $74,800, making it an enticing option for adventure seekers looking for an eco-friendly truck with ample range and capabilities.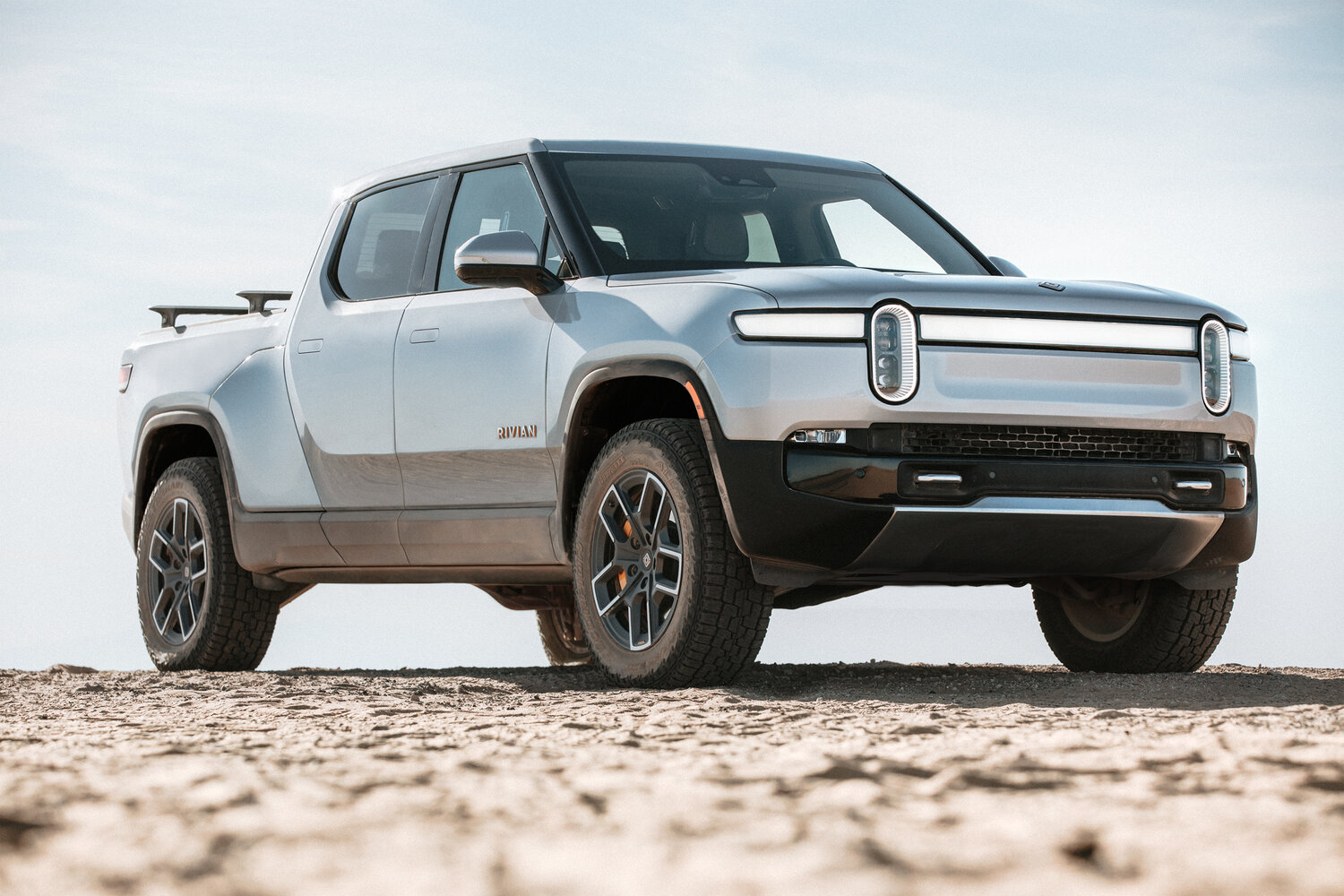 5. Audi e-tron Sportback — 78 MPGe
Audi's e-tron Sportback offers a sportier design while maintaining all-wheel drive and a spacious interior. With 78 MPGe combined and a range of 225 miles, this electric SUV is ideal for those seeking a blend of performance and luxury. Starting at $75,195, it's a compelling choice in the premium EV segment.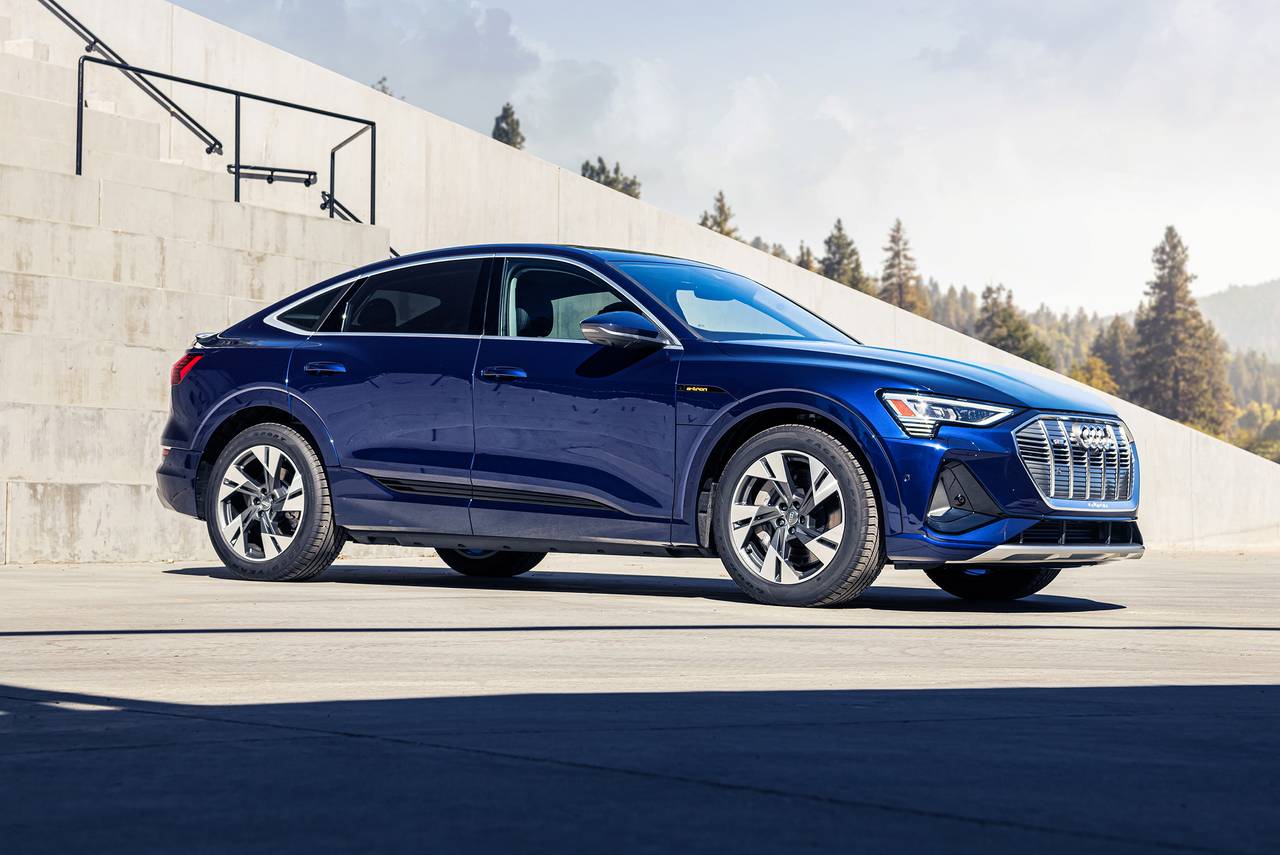 6. Audi e-tron — 79 MPGe
The Audi e-tron comes in both SUV and boxier Sportback forms, catering to different tastes. Its combined MPGe is 79, and it offers an EPA-rated range of 226 miles. While not the most efficient, it compensates with a quick acceleration time and a starting price of $71,995, making it an attractive option for those who value brand reputation and build quality.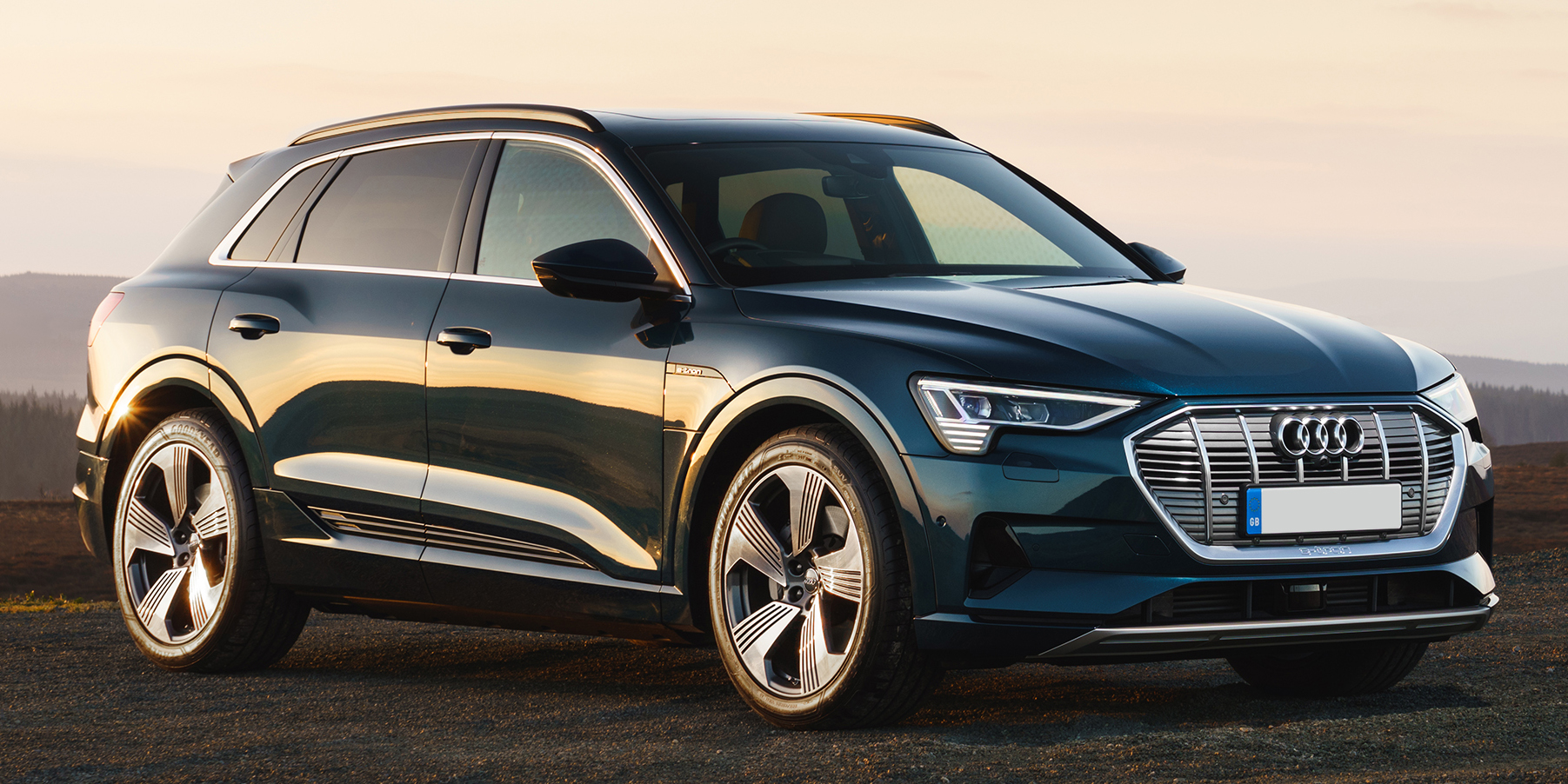 7. Porsche Taycan Cross Turismo — 80 MPGe (tie)
For a wagon-style electric vehicle with off-road capabilities, the Porsche Taycan Cross Turismo is a top contender. Its combined MPGe is 80, and it offers a range of 235 miles. Starting at $99,150, this luxury wagon delivers an exhilarating driving experience combined with a practical and versatile design.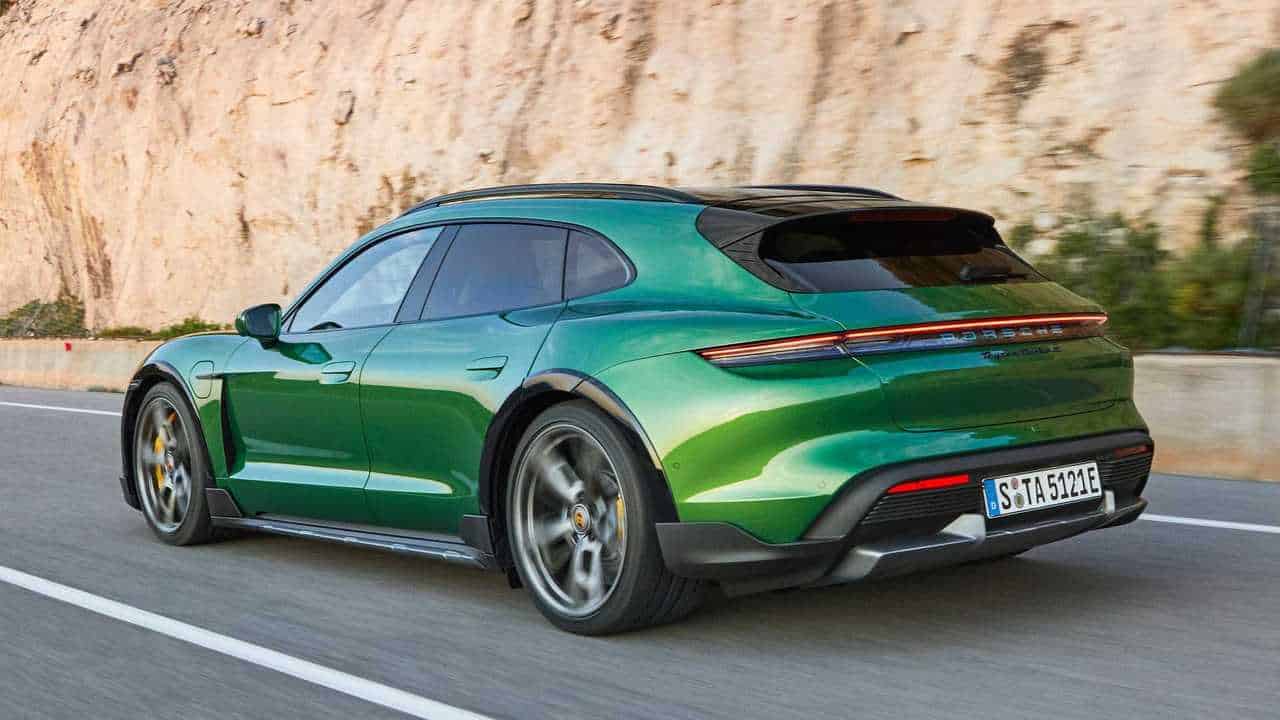 8. Porsche Taycan Sport Turismo — 80 MPGe (tie)
If you want a sporty and stylish EV wagon without the off-road flair, the Porsche Taycan Sport Turismo is the way to go. With the same combined MPGe as the Cross Turismo, it provides a range of 233 miles and comes with a higher price tag of $137,450. But for those who appreciate a striking design, it's worth considering.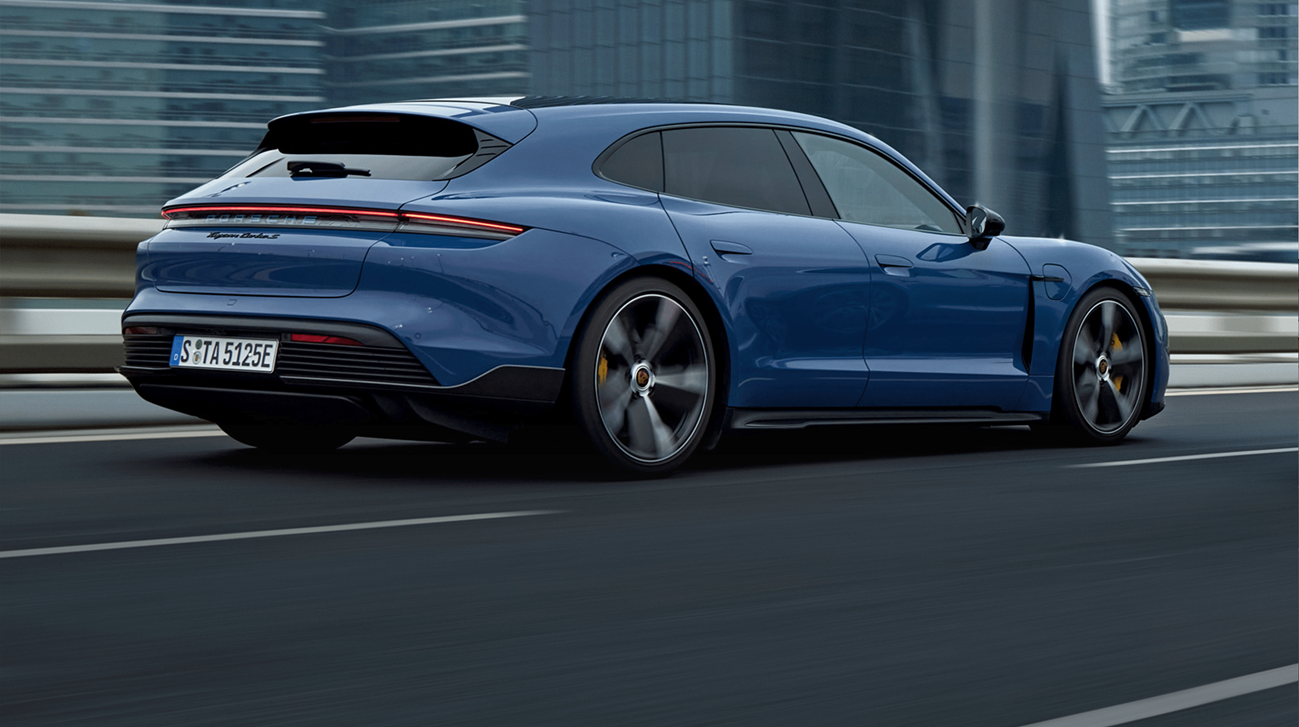 9. Audi e-tron GT — 82 MPGe
Audi's e-tron GT is a sibling of the Porsche Taycan, offering distinct styling and a luxurious interior. With 82 MPGe combined and a range of 238 miles, this EV delivers both performance and efficiency. Priced from $106,395, it's a premium option for EV enthusiasts who value a refined and thrilling driving experience.
10. Porsche Taycan — 83 MPGe
The Porsche Taycan is the German automaker's sleek and stylish sedan EV. With 83 MPGe combined and a range of 208 miles, it offers a balance of efficiency and luxury. Starting at $88,150, the Taycan GTS provides the best range in the Taycan lineup, making it a solid choice for those who desire performance and elegance.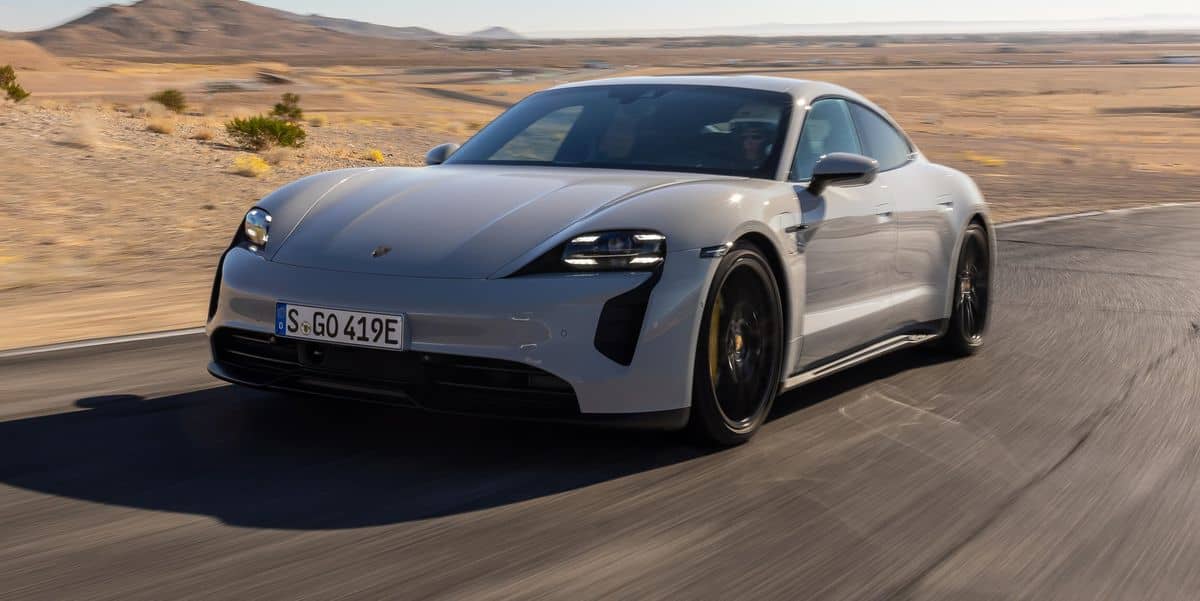 11. Jaguar I-Pace — 85 MPGe (tie)
Jaguar's I-Pace offers a blend of sportiness and practicality, making it a great option for EV enthusiasts seeking a luxurious SUV. With 85 MPGe combined and a range of 246 miles, it delivers an exhilarating driving experience. Starting at $72,575, it presents a compelling choice in the luxury EV segment.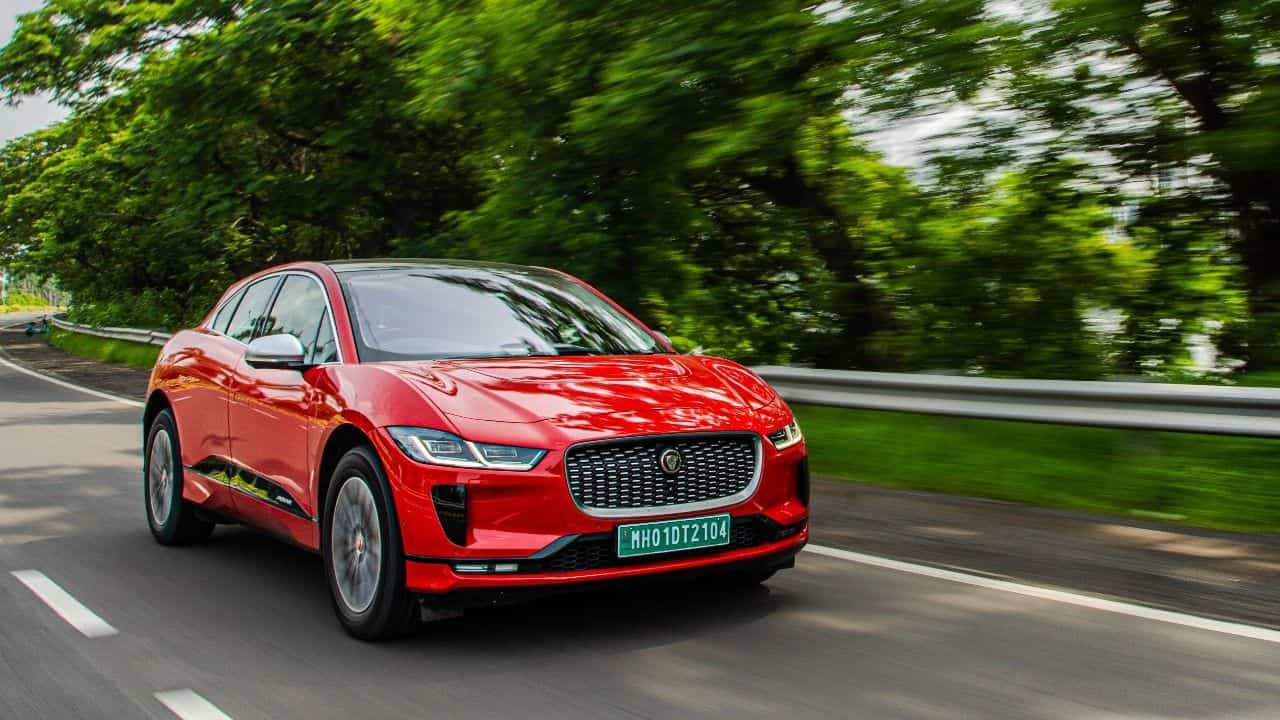 12. Mercedes EQS SUV — 85 MPGe (tie)
Mercedes enters the luxury EV SUV market with the EQS SUV, sharing its futuristic features with the EQS sedan. With 85 MPGe combined and a range of 305 miles, this flagship SUV delivers on both performance and elegance. Starting at $105,550, it's a premium choice for those who crave cutting-edge technology and comfort.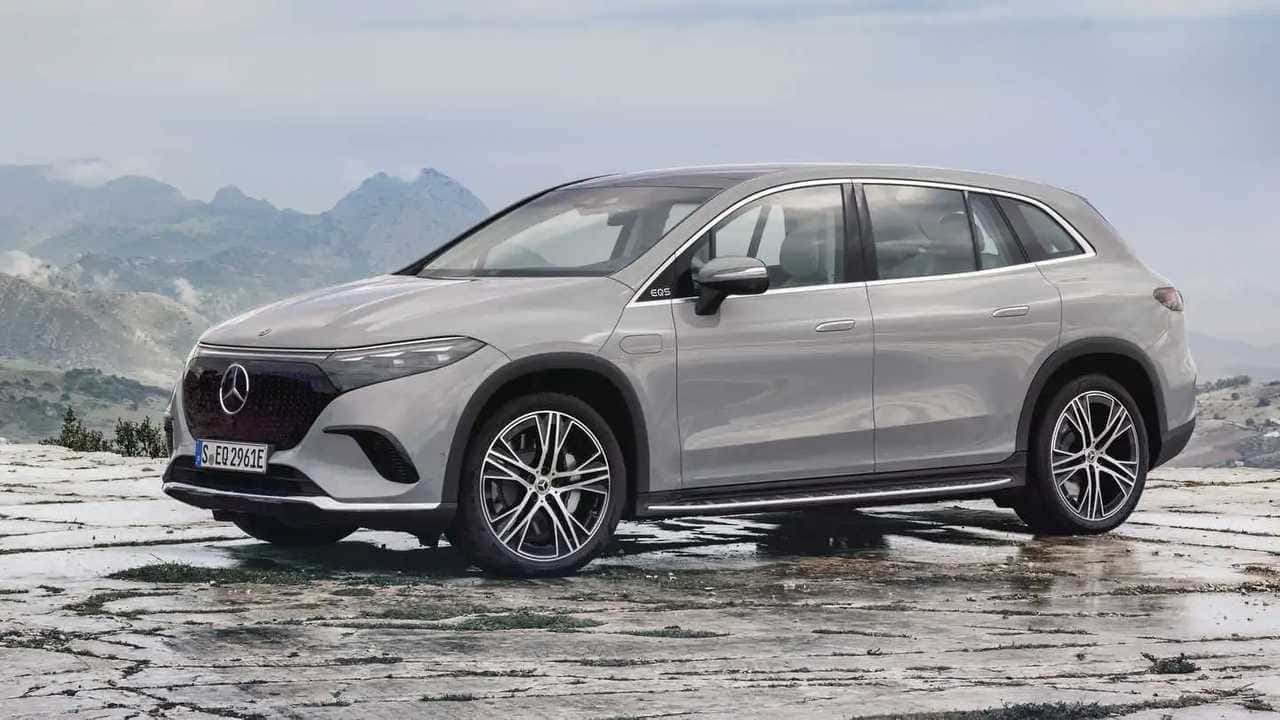 13. Volvo XC40 Recharge — 85 MPGe (tie)
Volvo's XC40 Recharge offers a practical and efficient electric SUV package. With 85 MPGe combined and a range of 223 miles, it suits daily commuting and urban adventures. Priced from $54,645, it presents a competitive option in the mid-range EV market.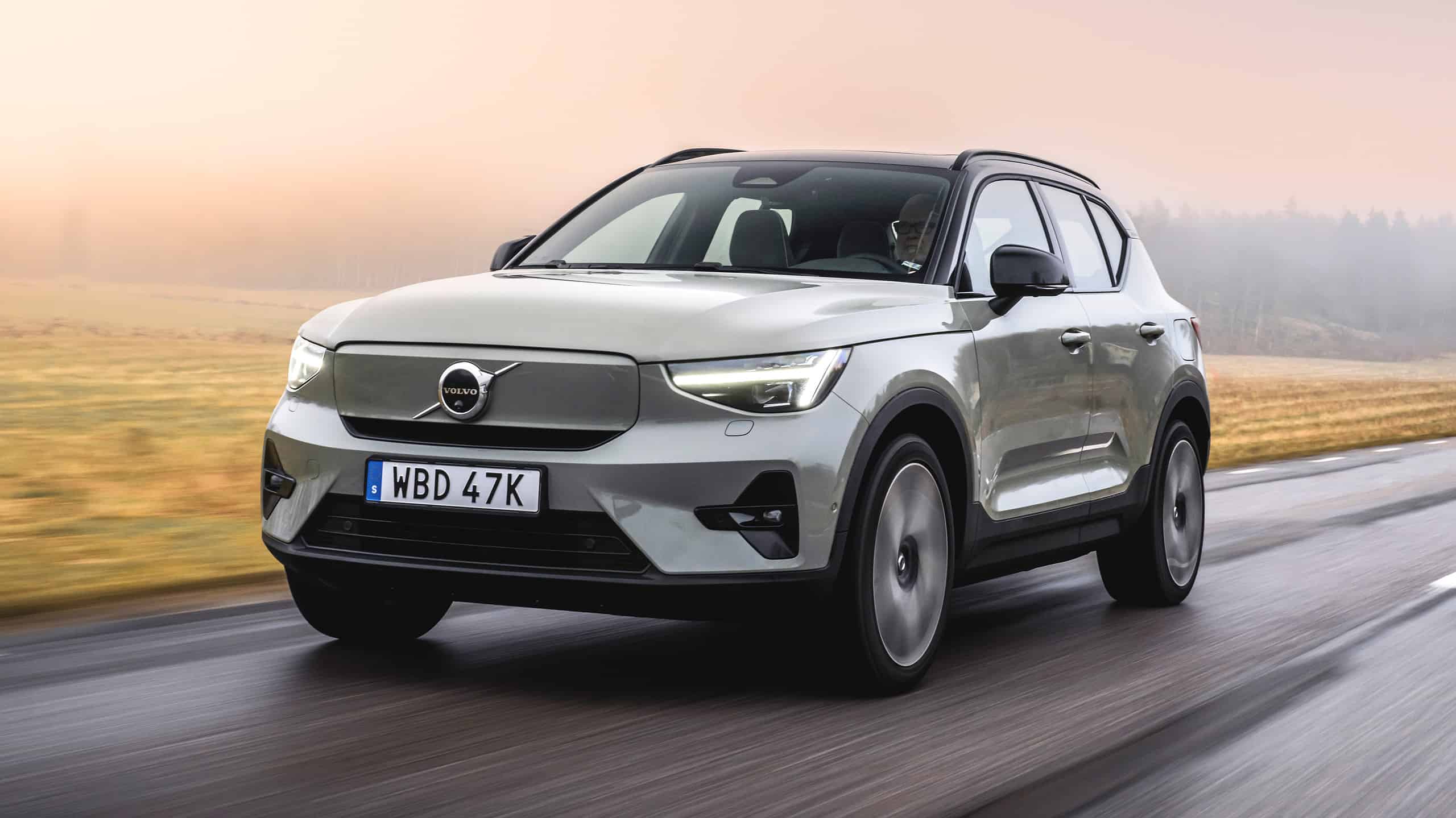 14. BMW iX — 86 MPGe
The BMW iX combines elegance, power, and efficiency in a roomy SUV package. With 86 MPGe combined and a range of 324 miles, it showcases BMW's commitment to the EV market. Starting at $85,095, it's a luxurious option for those who desire a sophisticated and eco-friendly driving experience.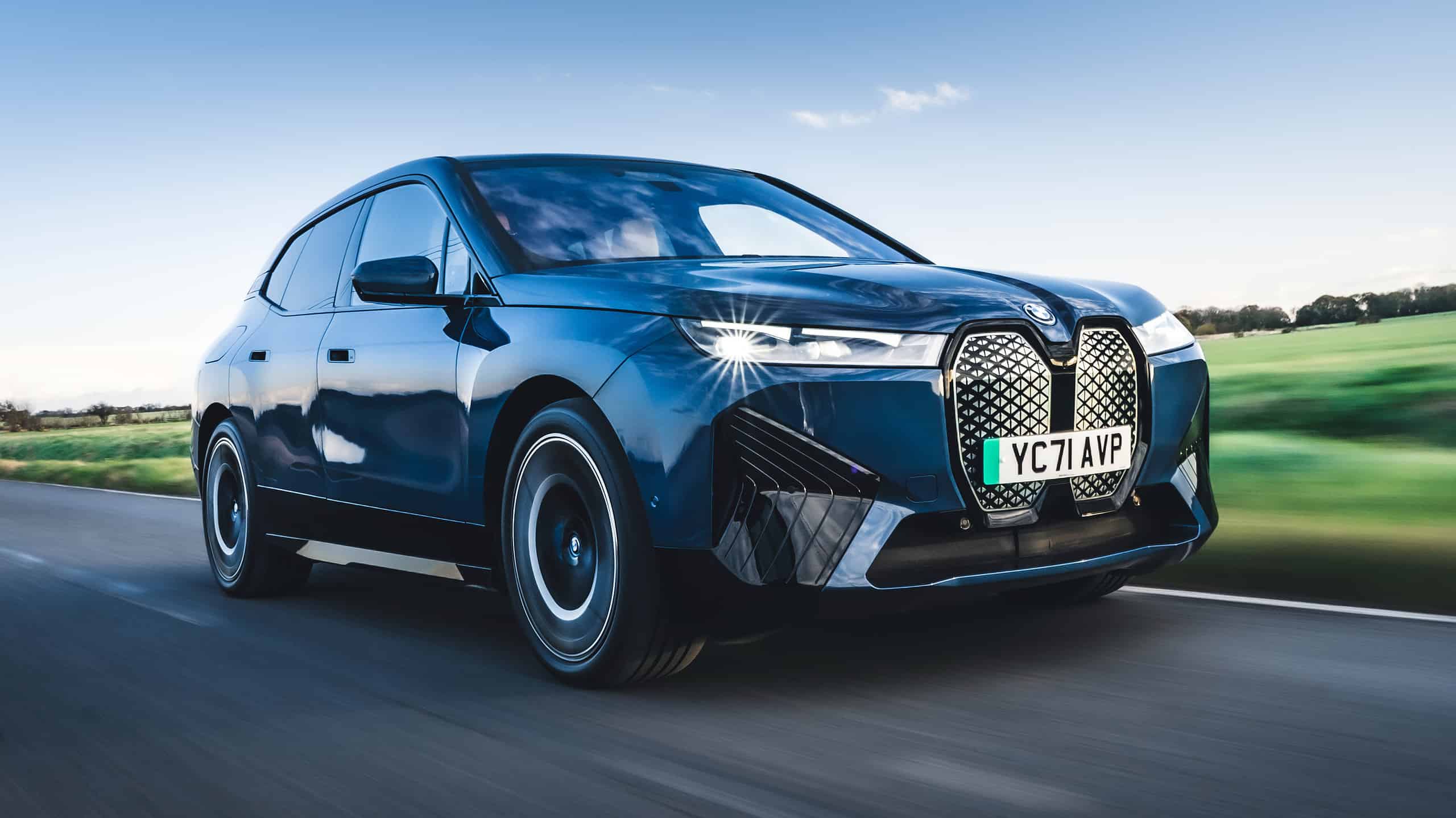 15. Volvo C40 Recharge — 87 MPGe
The Volvo C40 Recharge offers a sleeker design than its XC40 sibling, with comparable efficiency. With 87 MPGe combined and a range of 226 miles, it's a stylish choice for those who prefer a coupe-like electric SUV. Priced from $56,395, it adds another compelling option to Volvo's EV lineup.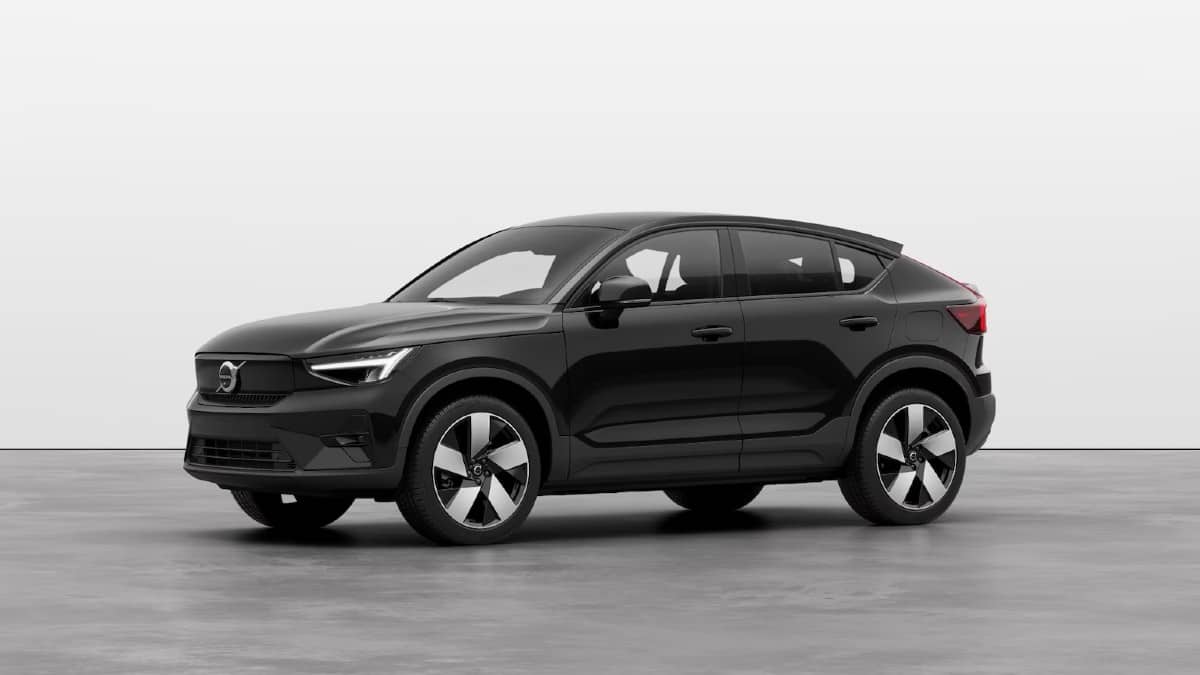 16. BMW i7 — 89 MPGe (tie)
BMW's flagship luxury EV, the i7, impresses with both performance and efficiency. With 89 MPGe combined and a range of 318 miles, it offers an opulent and eco-conscious driving experience. Starting at $120.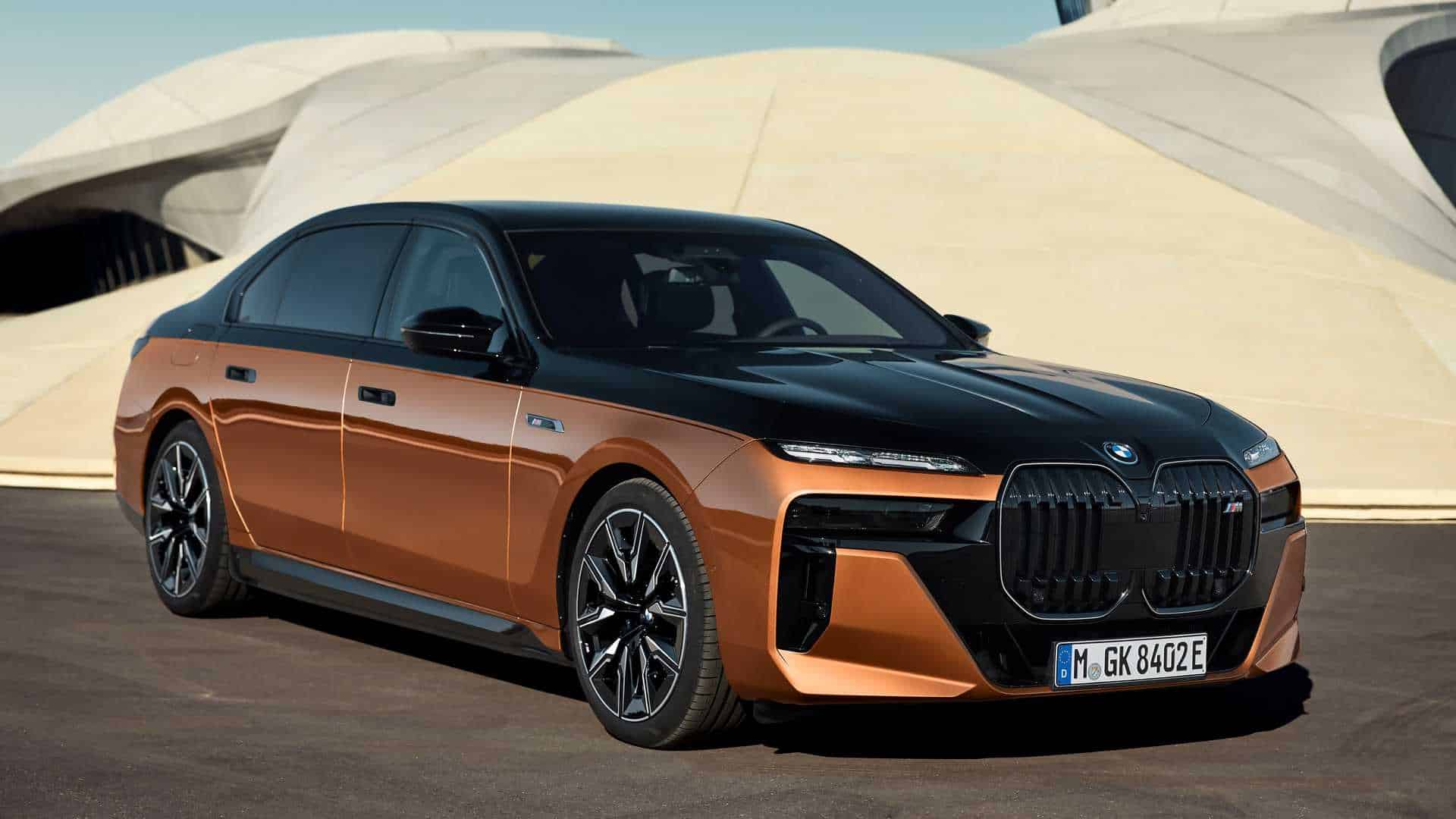 Updated List of The Top 16 New Electric Cars Available in the US in 2023:
| | | | | | |
| --- | --- | --- | --- | --- | --- |
| Rank | Automaker | Model | Base Price | MPGe | EPA |
| 1 | GMC | Hummer  | $112,595 | 47 MPGe | 329 miles |
| 2 | FORD | F-150 Lightning | $80,869 | 70 MPGe | 320 miles |
| 3 | RIVIAN | R1S | $79,800 | 71 MPGe | 321 miles |
| 4 | RIVIAN | R1T | $74,800 | 73 MPGe | 328 miles |
| 5 | AUDI | e-tron Sportback | $75,195 | 78 MPGe | 225 miles |
| 6 | AUDI | e-tron | $71,995 | 79 MPGe | 226 miles |
| 7 | PORSHE | Taycan Cross Turismo | $99,150 | 80 MPGe | 235 miles |
| 8 | PORSHE | Taycan Sport Turismo | $137,450 | 80 MPGe | 233 miles |
| 9 | AUDI | e-tron GT | $106,395 | 82 MPGe | 238 miles |
| 10 | PORSHE | Taycan | $88,150 | 83 MPGe | 208 miles |
| 11 | JAGUAR | I-Pace | $72,575 | 85 MPGe | 246 miles |
| 12 | MERCEDES | EQS SUV | $105,550 | 85 MPGe | 305 miles |
| 13 | VOLVO | XC40 Recharge | $54,645 | 85 MPGe | 223 miles |
| 14 | BMW | iX  | $85,095 | 86 MPGe | 324 miles |
| 15 | VOLVO | C40 Recharge | $56,395 | 87 MPGe | 226 miles |
| 16 | BMW | i7  | $120,295 | 89 MPGe | 318 miles |