Your trusted car appraisal experts
Was your car involved in an accident? From Diminished Value to Total Loss, you can get an online appraisal in only 24 hours, or choose from a wide range of affiliates for an in-person checkup.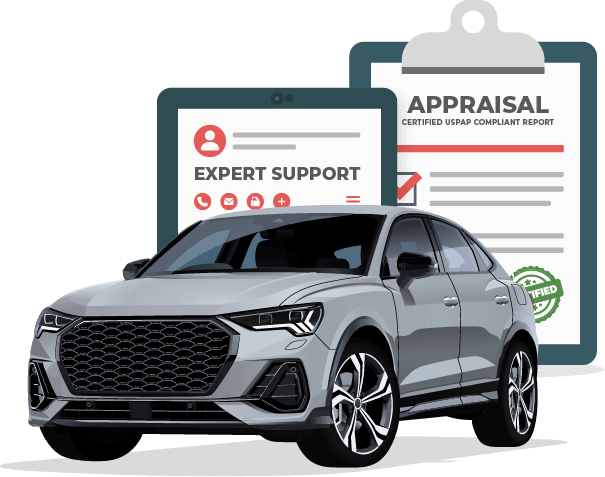 make it happens in 3 steps
Appraisal Engine is a nationwide independent, trusted car appraisal company. We offer a full range of accurate and unbiased vehicle appraisals. Our services include Vehicle Valuation specializing in Diminished Value, Total Loss, Classic Cars, Claim Reviews, and Actual Cash Value Appraisals for Insurance, Tax, and Legal Matters. Insurance carriers know who the legitimate appraisers are; they respect the reports produced by us. We know the challenges you face, and we're ready to help you settle for more.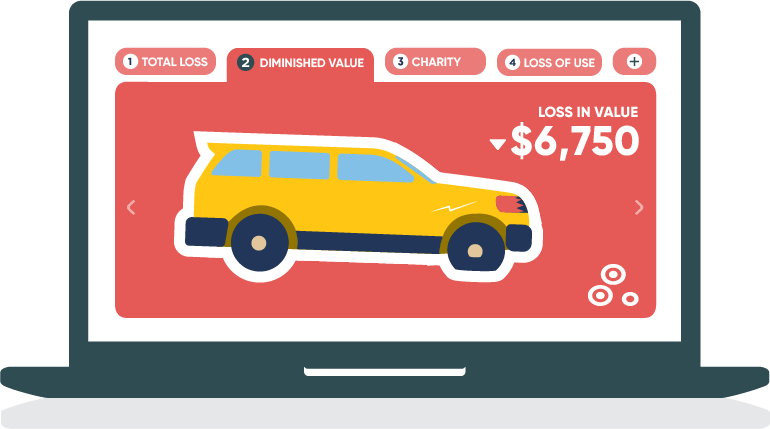 Our vehicle appraisal solutions
Expert Car Appraisals, Ensuring Accurate Valuations and Facilitating Fair Settlements for Your Peace of Mind.
Total Loss
Order a Total Loss Claim Review to find out your vehicle's Actual Cash Value.
Diminished Value
Get the money the insurance Co. owes you by ordering an appraisal report.
Charity/Donation
For donated cars valued over $5,000, the IRS mandates an appraisal report.
Classic cars, Trucks & RVs
Hire our experts and determine the true value of your classic car, truck, or RV.
GAP Insurance
For GAP insurance claims, we can help you receive maximum compensation.
claim settlement services
Let us help you negotiate fair claim settlements with insurance companies.
See why hundreds of people from 50+ states choose to work with us
Helping individuals nationwide to settle for more, achieving the true value of their vehicles, by offering top-notch services and great customer support.
Very happy with Appraisal Engine, they helped me collect loss of use, something I did not know about. My car is a 2017 BMW M3 and the rental the insurance company offered me was a 2016 Chrysler 200. They wrote a loss of use report for $53 X 22 days and I collected 90% of that. Thank you!
Appraisal Engine helps my personal injury law firm maximize the values of our clients cases. Tony Rached and his team are super helpful to proving damages in personal injury cases. I highly recommend their services for auto property damage and general personal injury auto claims.
5 stars for sure. I hired Appraisal Engine to put a value on my late husband's classic MG as I was deciding if I should donate it or sell it. AE came out and inspected the vehicle, took pictures, and provided me with a detailed report I submitted along with IRS form 8283. Thank you so much!
Had an awesome experience! I called up the Appraisal Engine team and they were super helpful, telling me exactly what to do. I was amazed by how quickly they completed the appraisal and got it back to me, guiding me through the whole process. I ended up getting way more than I expected! 
Was your car damaged in an accident?
Wondering how much your vehicle lost in Value? Reach out to us today for expert vehicle appraisal services. Many of our clients seek a second opinion, usually hesitant to trust the insurance carrier.
Fill out the form and our licensed appraiser will review your damages and provide you with a FREE quote. We'll guide you through the process and explain which compensation is owed to you.