Car thefts in numerous U.S. cities have surged this year, as reported by a new crime study. The rise in motor vehicle thefts is about 34% compared to the same period last year, indicating changes in crime patterns post-pandemic. The mid-year data, published by the Council on Criminal Justice, highlights how online trends can influence real-world crime.
The report suggests that much of the increase may be due to thefts of Kia and Hyundai models, but the rates were already climbing before they became popular targets.
The thefts of Kia and Hyundai cars spread rapidly across cities after a TikTok challenge demonstrated how to steal them.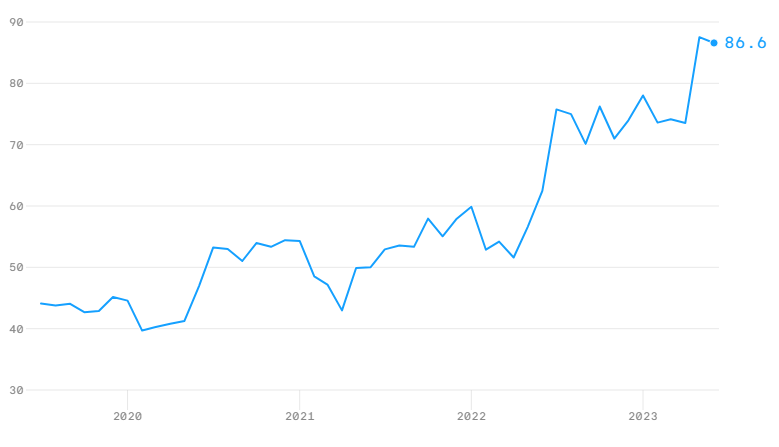 The numbers
The number of car thefts in the first six months of this year was 104.3% higher than in the same period of 2019.
Of the 32 cities that provided crime data, seven saw rates skyrocket 100% or even more compared to the previous year. Rochester, New York, witnessed the biggest increase in vehicle thefts, with a peak of 355%, while St. Paul, Minnesota, experienced a 41% drop.
Hyundai and Kia have received numerous lawsuits from multiple jurisdictions, citing significant increases in vehicle thefts, the companies responded to the problem by introducing new anti-theft software earlier this year. The theft of a motor vehicle is a "fundamental crime" that facilitates the commission of other crimes, including homicides.
Most vehicle thefts are linked to other crimes, such as violent and property-related crimes, including selling stolen vehicles. While car thefts are on the rise, homicides and other violent crimes have declined in the first half of 2023.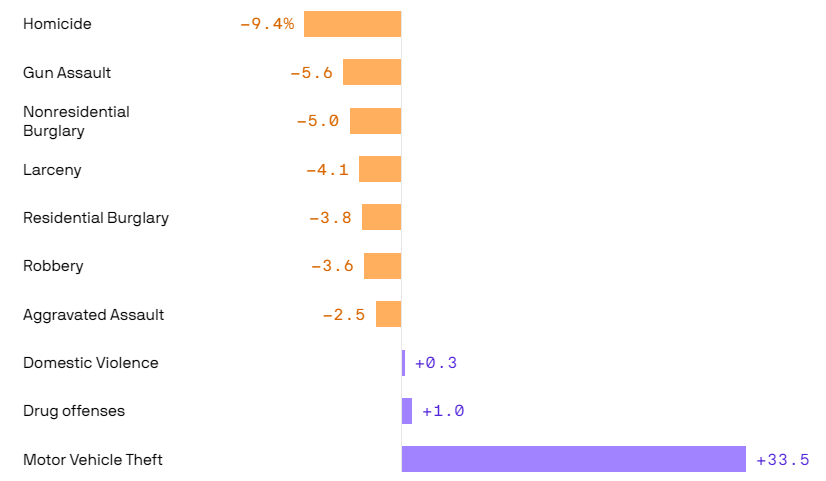 Despite serious violent crime being far below historical peaks, it remains at an intolerably high level, particularly in poorer communities of color, according to the report.
The report emphasized the need for urgent action from policymakers and communities to adjust their strategies in response to emerging challenges. Additionally, they referred to research identifying measures that enhance fairness and effectiveness in policing while reducing violence.
The report underscored that intensive efforts on both fronts are crucial to aid cities in achieving enduring reductions in homicide and other criminal activities.